Documentary and Impact Documentation - Pact Tanzania, USAID Kizazi Kipya Project Impact Documentation
The USAID Kizazi Kipya Project is a five-year USAID/PEPFAR project run by Pact Tanzania in partnership with Elizabeth Glaser Pediatric AIDS supported by ​​PEPFAR.

EGPAF, Aga Khan Foundation, Railway Children Africa, and Ifakara Health Institute (IHI) work together to help underprivileged children and youth.

Serengeti Bytes was entrusted with documentation of impact via film and photos.


25th Anniversary- Legal and Human Rights Centre (LHRC),Hope Centre for Children
Hope Centre for Children, Girls and Women in Tanzania (HCCGWT) Project Documentation, Katavi
Kizazi Kipya and DREAMS Project Impact, Ummy Rashid Rajabu case study - PACT Tanzania
Women in Social Entrepreneurship (WISE)- COVID -19 Impact on Women
Assessment of 100 Days of President Samia Suluhu Hassan - The Tanzania Investment Centre (TIC)
Panda Digital Success Stories- Her Initiative
Digimali Project Impact - Her Initiative
East African Youth Ambassadors Platform - AU Border Programme- EAC/GIZ
Pact Tanzania, USAID Kizazi Kipya Project Impact Documentation
Events Management and Documentation

We have been trusted to manage, document and communicate about partners events including;
Betway Tanzania Launching Event
Betway Sports Centre Launching Event
100 Days of President Samia Suluhu Hassan
Betway Sports Grounds Rehabilitation in Tanzania
Her Initiative Events
Public and Media Relations
We have offered our Public and Media Relation Services to a range of partners including;
Brighter Monday
Betway
LHRC
Her Initiative
Raleigh International
Hyatt Corporation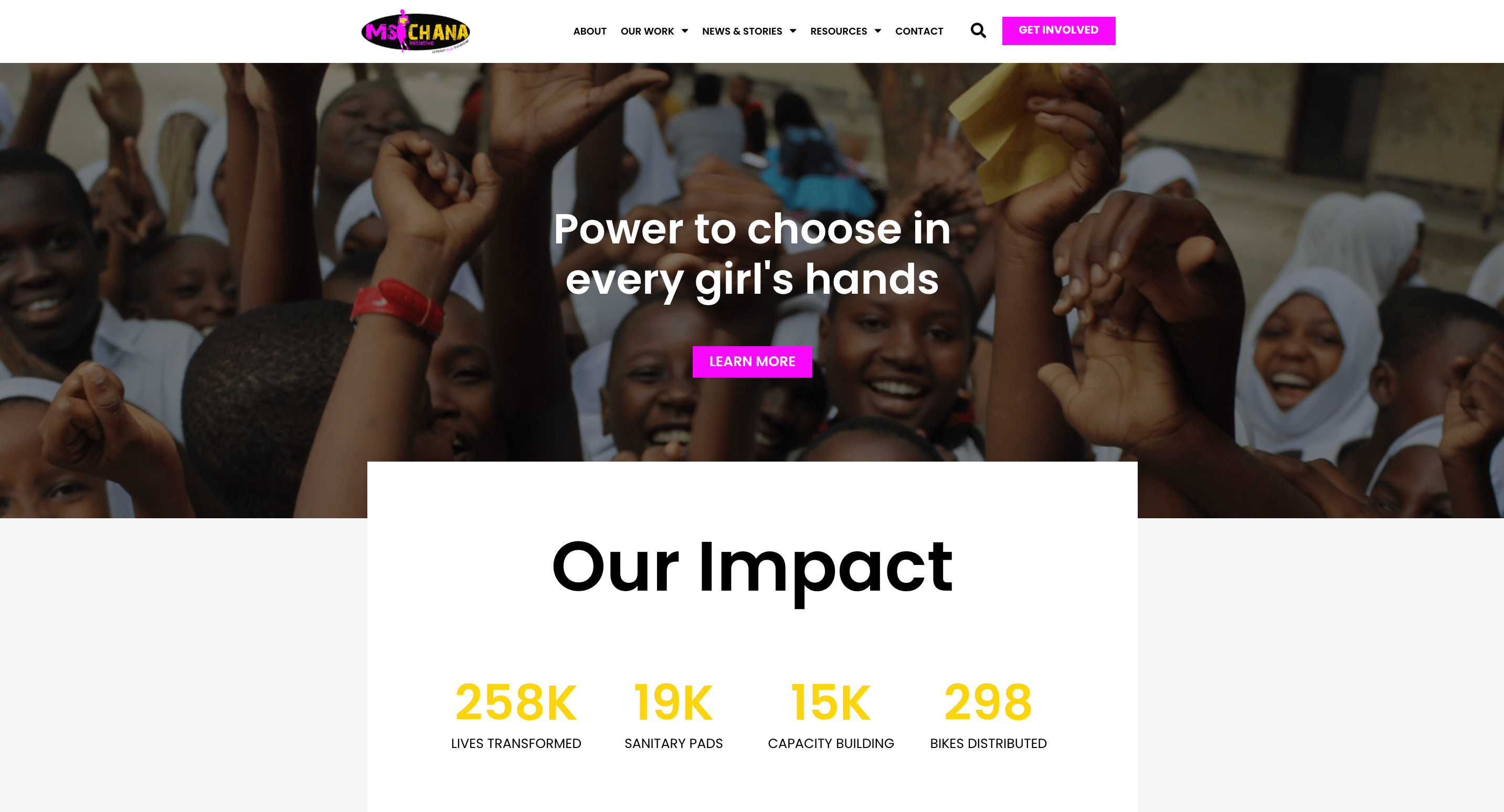 Website and Software Development
We have developed over 100 websites and apps in the past 4 years for partners across sectors in Tanzania to help them boost their digital presence. You could be next in tapping the potential.

Some of our work includes;
Msichana Initiative
Uwezo Tanzania
FGH Agritech
Lawyers' Environmental Action Team (LEAT)
Mwanamke na Uongozi
Film - Mama Scola
'Mama Scola' is a short film on the hardships experienced by women, children, and disabled individuals, particularly when tragedies like the coronavirus pandemic strike. It was made by Serengeti Bytes for the Legal and Human Rights Center (LHRC). Serengeti Bytes handled filming, talent search, and editing.
Strategy Development
We have been tasked to develop communications and branding strategies by a range of government institutions, development partners and the private sector. Some of our clients include;
TAI Tanzania
Government Institutions
Msichana Initiative
Her Initiative
Digital Marketing: Peruzi Kijanja
#PeruziKijanja is a Vodacom Tanzania campaign that runs exclusively online on Facebook, Instagram and Twitter and focuses on three major areas. Its implementation seeks to empower mobile phone subscribers on;

>Data Literacy
> Online Safety
> Awareness of Vodacom packages
Other Campaigns we have run:
#AminiaUsawa - LHRC
#KijanaNiUsafi - Raleigh International
#50MillionTrees- Raleigh International
#GonaNMB- NMB Bank Tanzania
Environmental Day- United Nations Population Programme (UNDP)
#JiongezeKidigitali - Her Inititiave
#UnityinAdversity- Brighter Monday
Tanzania Digital Awards
Tanzania Digital Awards is an initiative that seeks to extend recognition to individuals and organizations who make effective use of digital platforms to creatively and innovatively inspire actions, bring change and foster lasting impact across and beyond the online community using and through digital platforms and technologies.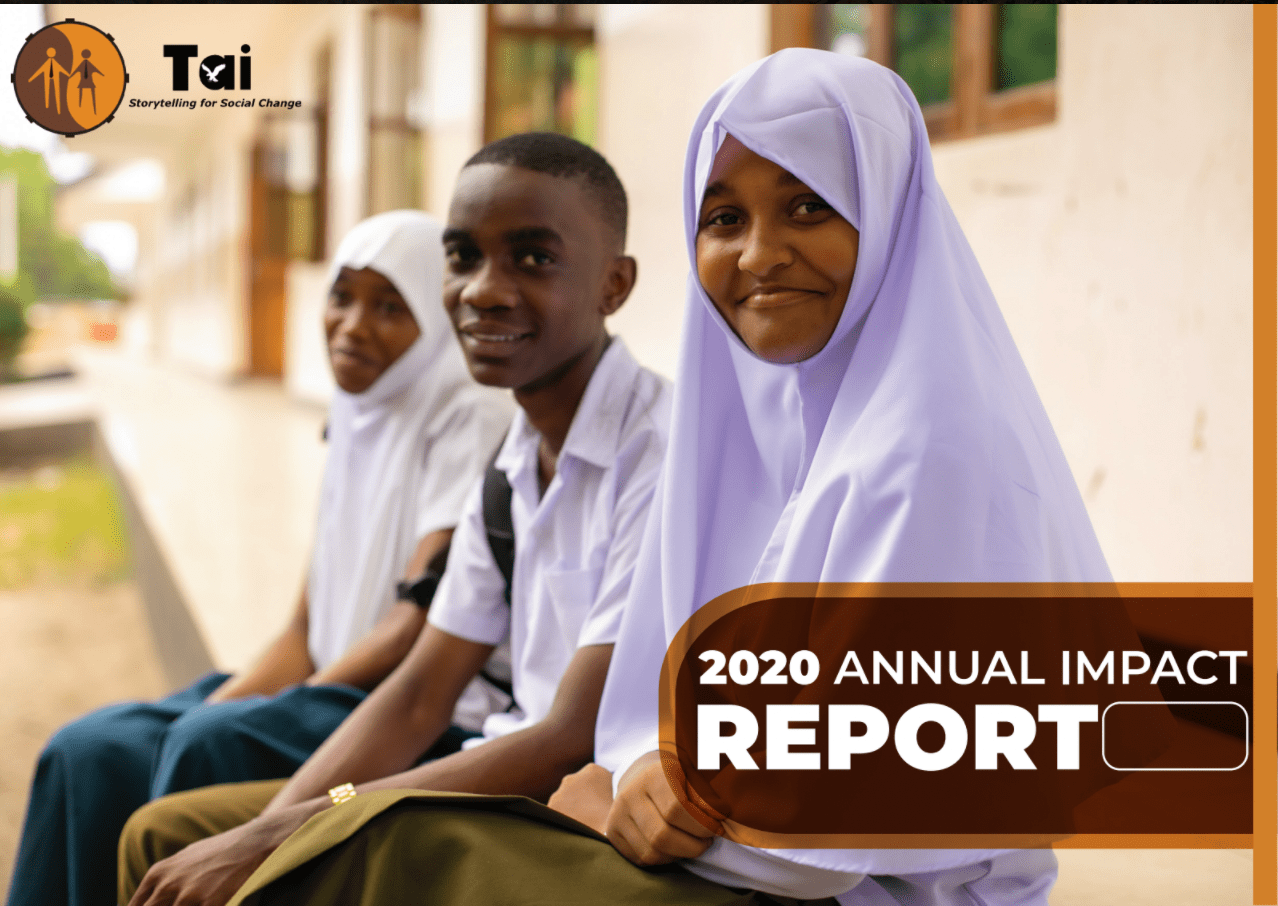 Impact Report Writing
We were commissioned by Tai Tanzania to write and design their Impact Report 2019 and 2020. We can do this for you too.
Design - Gender and Innovation in Tanzania: A Landscape Assessment Study of Dar es Salaam, Arusha, Iringa and Zanzibar

Tanzania now has over 50 innovation centres providing business, financial, capacity development, and incubator services. Funding, coordination, and lack of simplified procedures are major obstacles for many inventors and startups.

The study was designed by Serengeti Bytes with funding from the Swiss Embassy in Tanzania.

Other Documents Design and Data Visualizations
Impact Report - Tai Tanzania
Tanzania Human Rights and Business Report - Legal and Human Rights Center (LHRC)
Tanzania Human Rights Report - Legal and Human Rights Centre (LHRC)
Situational Analysis: The Impact of Policies, Legoland InstitutionalFrameworks on Young Female Entrepreneurs in Tanzania Mainland: Opportunities and Challenges